Tue, 05/07/2013 - 16:00
'Criminal' French should be banned from Norway, MP argues
The phone hasn't stopped ringing for Norway's noisiest xenophobe these past few days. According to far-right MP Per Sandberg (pictured), pesky foreign journalists haven't left him alone since he suggested on Thursday that French people should be barred from entering the country.
Sandberg, deputy of the country's anti-immigration Progressive Party, made the curious statement on Thursday in an online post. His real target was the Roma – one of his favourite subjects, naturally – but not wanting to seem like he had it in for the travelling community, he added a few other names to the proposed blacklist.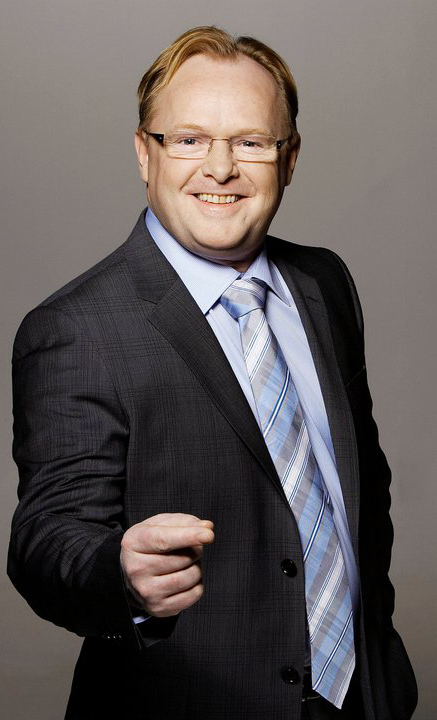 "The police may, pursuant to the Police Act Section 7, stop organised groups of Roma, Bulgarian or French people at the border," he said, "because they know from experience that these people violate the general peace and order and it is proven that many of them are engaging in crime".
Sandberg's comments were largely ignored in Norway, where journalists are used to his inane drivel. But in France – which lies within the border-free Schengen Zone along with Norway – his remarks came as a shock.
'Marine Le Pen in ski-boots'
Despite the obvious comedy value, many newspapers and websites reported Sandberg's comments with barely a smirk. Free daily 20 Minutes seemed genuinely affronted that anybody could group together the upstanding citizens of France with those thieving Bulgarians and Roma. Brainless women's weekly Grazia expressed alarm that French holidaymakers might find themselves turned away from Oslo airport. ("Dreaming of a trip to Norway? Then you better hurry!")
Britain's Daily Mail meanwhile was wildly eager to report the "news", pouring over Sandberg's proposal with glee, clearly delighted that somebody had said publicly what the frustrated publication had been "hinting at" for decades.
Only one journalist managed to properly celebrate Sandberg's absurd thought-process. Jean-Pierre Gauffre of radio station France Info left Sandberg looking as silly as his own proposals in a two-minute skit, describing him as "an Arctic version of Marine Le Pen on cross-country skis".
"Sandberg is clearly exaggerating a little", he said. "He seems to have smoked too much salmon before writing his statement. French people don't cause any more trouble than anybody else. They might get a little over-excited perhaps during the Six Nations championship, but that's just down to the Armagnac. As for criminal activity... yes it's true that [disgraced former budget minister] Jérôme Cahuzac failed to declare that Swiss bank account and Claude Guéant [Sarkozy's former chief of staff] sold some 17th century Flemish paintings for far too much money... But these are hardly heinous crimes."
The French authorities in Oslo did not see the funny side of Sandberg's remarks, however. Sandberg's Progressive Party responded to a complaint from the embassy by arguing that in fact, Sandberg's choice of examples was totally arbitrary. "He meant absolutely no disrespect to the French community," a party spokesperson told the embassy. "He just wanted to highlight organised criminal gangs operating on Norwegian soil."

Tags for all blogs :
Comments or opinions expressed on this blog are those of the individual contributors only, and do not necessarily represent the views of FRANCE 24. The content on this blog is provided on an "as-is" basis. FRANCE 24 is not liable for any damages whatsoever arising out of the content or use of this blog.